2 tags
On Limits
On a given day, a given circumstance, you think you have a limit. And you then go for this limit and you touch this limit, and you think, 'Okay, this is the limit'. As soon as you touch this limit, something happens and you can suddenly go a little bit further. With your mind power, your determination, your instinct, and the experience as well, you can fly very high. And suddenly I realised...
Acqui-hiring
Corporate behemoth buys innovative startup in a talent acquisition… It's happening more and more. A small team of people create something fantastic and a giant company dangles a carrot so large and enticing in front of them they decide to abandon their customers and join The Borg. The innovative product gets shelved, and the talent gets pointed at some large project where the likelihood of...
Orwell's Rules for Writing
The great George Orwell knew how to write. He knew how to capture—and hold—your attention. In 1946 he penned "Politics and the English Language," an essay about effective writing, among other things. You should read it. In case you haven't, here are his rules for better writing: Never use a metaphor, simile, or other figure of speech which you are used to seeing in print. Never use a long word...
1 tag
No Specials
Last night, at a slightly upscale restaurant in Midtown Atlanta, six of us were seated at the booth in the photo above. We were enjoying light conversation about Web technologies, the future of service businesses, and how our various companies could work together. We'd been there about 10 minutes, but had hardly glanced at the menus in front of us. Our waiter, a gracious mid-twenties chap...
Ask them.
Ask about their favorite color. Find their favorite food. And the song that always makes them smile. Ask about their childhood. Listen to their stories. Discover what they wanted to be. Ask who their heroes are, what they admire most, and what brings them joy. One day they won't be here to tell you, and the hole it leaves inside you cannot be filled by anything else. Ask them. Know them. Love...
Old Vines
There are over 20 tech and startup events happening this week in and around Atlanta. That's fantastic. There was also a nice article in USA Today which highlights why Atlanta is rapidly becoming a hotspot for fledgling technology companies. Also fantastic. Then there are Frozen Pints, Mellow Mushroom, and PodPonics; the three Atlanta companies highlighted in the February issue...
2 tags
Nine is an Interesting Number
If you multiply nine by any natural number, and repeatedly add the digits of the answer until it is just one digit, you will end up with nine: 2 × 9 = 18 (1 + 8 = 9) 3 × 9 = 27 (2 + 7 = 9) 9 × 9 = 81 (8 + 1 = 9) 121 × 9 = 1089 (1 + 0 + 8 + 9 = 18; 1 + 8 = 9) 234 × 9 = 2106 (2 + 1 + 0 + 6 = 9) 578329 × 9 = 5204961 (5 + 2 + 0 + 4 + 9 + 6 + 1 = 27; 2 + 7 = 9) 482729235601 × 9 = 4344563120409...
Diversity of Perspective
I'm not one to write a "bandwagon post" (jumping on a hot topic just for the sake of being in the conversation), but as a conference organizer I feel I have something to add to this one. If you're not already aware, Sara Wachter-Boettcher penned a good piece on diversity in conference speaker line-ups, and she has several valid points. Among them is the idea that an all white male speaker lineup...
How to Tip
On several occasions now, people have commented on how I total receipts at restaurants. You see, I don't fill in the tip line. This is for a few reasons. First, it's easier for me. Second, it means a nice whole dollar amount will be charged making accounting easier later on (I'm OCD like that). So how do I calculate the tip and decide what to write for the total? Easy. Multiply the Tax The...
5 tags
6 Steps to Success
Decide what you want to do. Make a plan. Do it. Find out what didn't work. Fix those things. Go back to Step 3.
R.I.P. Edward Vincent Cornelius
We buried my grandfather today. He lived 84 splendid years. His memorial was held in the sanctuary of the church where he spent each Sunday since before I was born. It was emotional, honorable, and filled with people who loved him dearly. That word memorial comes from the ancient latin memoriālis; from or containing memoranda; memories. He gave me many. He taught me to fish, how to tie a lure,...
"It is not the critic who counts; not the man who points out how the strong man..."
–  Source: theodore-roosevelt.com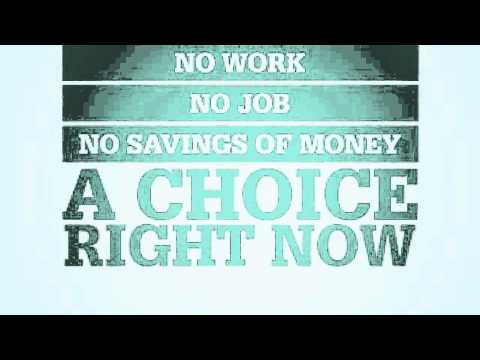 Rear Ended
Yesterday I was driving to an appointment and was on the phone discussing an upcoming event when BAM!, I was rear-ended. Fortunately neither I or the other driver was injured, and our cars only had relatively minor damage. But this got me thinking. You never know what will change your life forever or when it will happen. Every waking moment is an opportunity for change, progress, and growth....
Jugglers and Archers
"I'm so dreadfully bored. Fetch me the jugglers!" The king had spoken and they soon appeared, smiling, hoping to please their Majesty. And please their Majesty they did, with a myriad of flying balls, colored batons, and funny little hats. The king was so pleased. He watched quizzically while the jugglers twirled and danced, all the while neglecting what was happening just outside the castle...
Twitter and the API Pivot.
A long time ago companies began the practice of releasing bad news on Fridays. Originally this was used as a strategy by public companies to mitigate negative impact on their stock prices. But history has shown this really doesn't work. Regardless of that, Twitter tried to quietly announce upcoming changes to their API today. Set aside your surprise that a company built on the near-instant global...
Health care history
The Supreme Court of the United States just upheld President Obama's health care reform act. This is great news for innovation. Think about it. If everyone has individual health care, it relieves the pressure to stay in a job you don't like. Healthcare (and retirement benefits) is one of the dominant reasons people work for large companies. I've talked to countless smart people who have great...
6 tags
My Name is Jabberwocky
The name you entered doesn't seem to meet our Names Policy. This was the message given to me by Google+ when I tried to setup my account today. Apparently it doesn't like single character first names, like mine, "J".  You see, this all started when a friend sent a lunch invitation via Google+, which, unbeknownst to her, was sent to the G+ profile linked to my old Gmail address. That Gmail...
1 tag
Web Afternoon 2012 Slides
Many of you have asked, so here they are. Slides and links from Web Afternoon 2012 in Atlanta, GA. These are mostly PDFs directly from what they used at the event. Enjoy them, and be sure to say thanks to everyone who made this possible. User-Centered Design Methods — Bella Martin — her thoughts Invoke Change — Brandon Eley Work Like a Jellyfish — Carl Smith Developing Clout — Colleen Jones ...
3 tags
Web Afternoon 2012
5 hours + 18 fantastic speakers + 247 enthusiastic attendees + 8 wonderful volunteers + 1 great venue. That was Web Afternoon.  Atlanta is very lucky to have a community strong enough to make this event happen, and I'm flattered to be a part of it. My gratitude extends to every single person who participated.  There are simply too many tweets, posts, links, and emails from everyone to...
The work week myth
Monday. Most people take it slow, trudging along and not getting a lot done. Perhaps they "have a case of the Mondays". Friday. It's almost the weekend, time to slow down. Particularly Friday afternoon. TGIF. There are lots of attractive theories about working less and doing more. But they don't work for most people. Why? Because it puts a schedule in your head that probably doesn't fit with...
2 tags
"Work for a cause, not for applause. Live life to express, not to impress...."
– Unknown
Ten Things
In no particular order… Don't worry about what other people think of you Today is what's important Let go of your past It's called work for a reason Believe in yourself Don't burn your bridges Money is not the most important thing Don't be afraid to stand up and stand out It's not a race Look for the good in everything
Web Afternoon
The web continues to amaze me. Not just because of the ever improving technology, but because it's full of talented, humble, generous, and helpful people. I've been lucky enough to meet and befriend a number of these fine folk, and let me say, it's a genuine pleasure to know and work with them. As some of you know, I've been organizing the Atlanta Web Design Group for some time now. We've been...
RECONSTRUCTION
This kind of thing usually comes around the beginning of a new year, but this is no batch of New Year's Resolutions. As I've said before, those don't work. I feel that I did accomplish the things on last year's list. And for that I'm thankful. However, the timing of this endeavor is pure coincidence. As a reasonably successful American male I have little to complain about. In the way most people...
Eleven
Eleven years ago today I registered the jcornelius.com domain name. Time has flown and much has happened since then. The web has transformed into quite a different place. Hardly anyone had heard of Google back then, and few of those who had took it seriously. Facebook and Twitter didn't exist. Hell, social networking didn't exist. Video didn't exist on the web. People still used Geocities, AOL,...
2 tags
Not Listening
No ringtones, email, or GPS. No earbuds. No playlist. I left that device at home. My heart, lungs, and motion are the rhythm. Pushing, pulling, lifting, sweating. Faster and further. My body strains, getting stronger. I hear you, pain. But I'm not listening. Thoughts swirling around study and contemplation. Ideas emerge and sharpen. Excitement builds. This dream–almost palpable–becoming a plan....
3 tags
Go Forth and Prosper
There you sat, excited and accomplished. A carefully selected orator reciting a commencement address to the class of 2010. Your dreams are fresh, vivid, and tangible. It feels as though the world is at your fingertips, and the possibilities are endless. Capture this feeling. You will need it again countless times in your journey. You've reached this milestone, now your quest begins anew. So...
3 tags
Upside of Failure
No one likes to be wrong. It hurts. You repeated "Achilles, Achilles, Achilles" in your head while raising your hand in 7th grade math class. No, Timmy. Pythagoras created that theorem. And a pile of bricks lands on your ego. It will be a while before you muster the courage to raise that hand again, even if you're dead certain of the answer. But why does this happen? This is the human condition....
3 tags
Lacerations
Just like that it happened. In an instant. Thwick! And the blood flowed. I had cut my finger while washing a chef's knife. Badly. The flesh lay open, drooling crimson over the sink and counter. As I hurriedly searched for a towel or tourniquet, it hit me. That was a dumb — and totally preventable — painful mistake. I had allowed myself to become stressed about something trivial that, honestly, I...
2 tags
Resolutions
A new year is upon us and our eyes are gleaming with optimism and opportunity. But simply put, New Year's resolutions are usually doomed to failure. Regardless, I've chosen to post mine here as a public reminder to hold myself accountable. Because, as we all know, promising action without accountability is wasted breath. Focus on the positive Listen to, and be true to myself Give more...
4 tags
The Paradox of Easy
Who hasn't been frustrated by a "press one for English" menu system? Over time, these systems have become more sophisticated. Voice recognition, caller ID, and detailed research and analysis of caller feedback have all done their part, but we still don't like the 'auto-attendant'. It would be easier for police to find speeding highway drivers if there were just two lanes. But that would create...
2 tags
The Speed of Dreams
Walking from my couch to the kitchen, it hit me. I had just been watching "Up", specifically, the scene when our protagonist finally musters his moxie and buys tickets for a trip to "Paradise Falls," the dream destination he shared with the love of his life, Ellie. In the scene, just after he secures the arrangements, he takes Ellie to the place where they daydreamed together as young lovers, at...
5 tags
Don't Be Evil
This is the well known mantra of corporate governance at Google. Without a doubt, Google has the majority of mind and market share for many of the tools we use everyday. Services like Maps, Gmail, Docs, Reader, and Wave (not to mention YouTube) are becoming woven into the very fabric of how we use the Web. Ever hear someone say, "just Google it" when they mean 'search'? As noted by several...
4 tags
Blue Beanie Day
It's Blue Beanie Day on the Web and we've all joined the fray by donning our indigo toques and updating our avatars. But what does it all mean? Advocacy without action is meaningless. The purpose of Blue Beanie Day is to raise awareness and adoption of Web Standards. We all updated our Twitter avatars and placed the azul cap on our Websites to show support, but how many of us verified (or even...
2 tags
50 Concerts
This started as a Facebook meme, but I felt it was more appropriate to put it here. The rules are: Test your memory and your love of live music by listing 50 artists or bands you've seen in concert. List the first 50 acts that come into your head. An act you saw at a festival and opening acts count, but only if you can't think of 50 other artists. Then, copy this text and post it on your own...
4 tags
The Truth About DOCTYPE
There is a lot of commotion over the state of markup specifications these days. Many strong opinions have been voiced, and objected to vehemently. The debate has raged for years and shows no signs of slowing. You may come away from the banter asking "which is the one to rule them all?", or perhaps your opinion is already solid. You want to use XHTML 1.1? Go for it. HTML 4.01 Transitional? Okay....
2 tags
Consider the Source
Every day we are confronted with a huge amount of data to process. People we talk to, mass media, and the Web provide a never-ending stream of information, facts, opinions, and advertising. So much data can be overwhelming. It's difficult to separate the signal from the noise, so we try to take it all in. Anyone who has played Chinese Whispers knows how quickly a story can change, and how...
3 tags
Handle it Once
A recurring theme of conversation at events and among online chatter seems to be an overload of email and other things vying for our attention. On a few occasions I've heard people express their thirst for a simple, clean way of managing the deluge. So here's my offering. Handle It Once. This chart breaks it into the simplest of terms. You can use this concept for managing email, processing...
1 tag
4 tags
The Firestorm of 2022
Jeff Croft started a fire. A fire that needed to be set. I've watched luminaries within the Web community jump on and off the standards soapbox. There is so much fragmentation on this topic, no wonder the proposed finalization date for HTML 5 is 13 years away. I think the value of the firestorm that came from all of this is it brings attention to the fact that somewhere, somehow, the...
3 tags
Google extends the life of IE6
Yesterday Google announced that they enhanced Gmail for IE 6 users. Really? Google updated the Gmail core almost a year ago. According to the post "IE6 wasn't able to handle the complexity of the new code in a way that met our performance and stability goals". So now, 10 months later they release new code saying "we've been working with the IE engineers at Microsoft to address these issues" and...
3 tags
IE8. Shot in the foot?
So it seems IE8 is petting the cat backwards already. Hakon Lie's article bashes IE for its use of a broken page icon to denote standards compliant pages. This is a epic misapplication of an icon — but, is it truly a sign of Microsoft denouncing the use of Web Standards? No. As Hakon says in his post, and others have pointed out the default is to render Intranet pages in "compliance mode" giving...
3 tags
Monotony Breeds Creativity
"Two turkey wraps, no cheese, with lettuce, tomato, banana peppers, black olives and a little bit of mustard. No chips, no drink, just the wraps please" I say this nearly everyday around 11am. I say it to the same girl at the same Subway on the lobby level of our building. I eat one immediately upon returning to my desk, and the other around 2pm (I generally eat 5-6 small meals a day). There are...
TV is Changing Forever
TV networks slowly are shifting roles. As Seth said a few days ago, NBC (and others soon to follow) has made a decision that will ultimately impact their ability to leverage their market position in the new media world. In the old days the 'Big 3' networks were the distribution point for anything that wanted to be seen on the air. Now that the balance of power in distribution is leaning more and...
4 tags
Search Engines and Web Standards
During a session at SXSW on Web Standards and SEO (transcribed here), the conversation revolved around how search engines treat semantically correct, valid pages versus the spaghetti mess of code that makes up the bulk of the web. Tim Mayer from Yahoo! said that they do look at valid markup as a 'signal of quality', but can't give extra weight to pages using web standards yet because there are not...